FTL vs. LTL – How can your company benefit from these services?
Many companies often utilize both services to maximize operations and logistics. Depending on what the business needs to deliver and factors of the shipment, you will find both freight services quite useful.
However, FTL has more advantages over its companion less than truckload (LTL). Here we will explain both services and why one is better than the other.
What are some benefits of Full Truckload?
Full truckload, as the name suggests, is a shipment that contains vast amounts of an item that fills a semitrailer or intermodal container, as opposed to less than truckload, which loads small items from different companies.
Having a whole cargo just for your goods brings many advantages. First, you are only restricted by the truck's capacity, which offers you a more comprehensive range of products that can be shipped. These oversized cargoes can contain many small palettes or fewer larger items. The items are carefully packed to be delivered to the final destination. Need your inventory delivered quicker than usual? With a full truckload service, you can add expedited shipping to guarantee your services arrive on time.
A full truckload service comes with a personalized route from point A to point B. Limiting stops ensures a faster path and delivery, as opposed to LTL.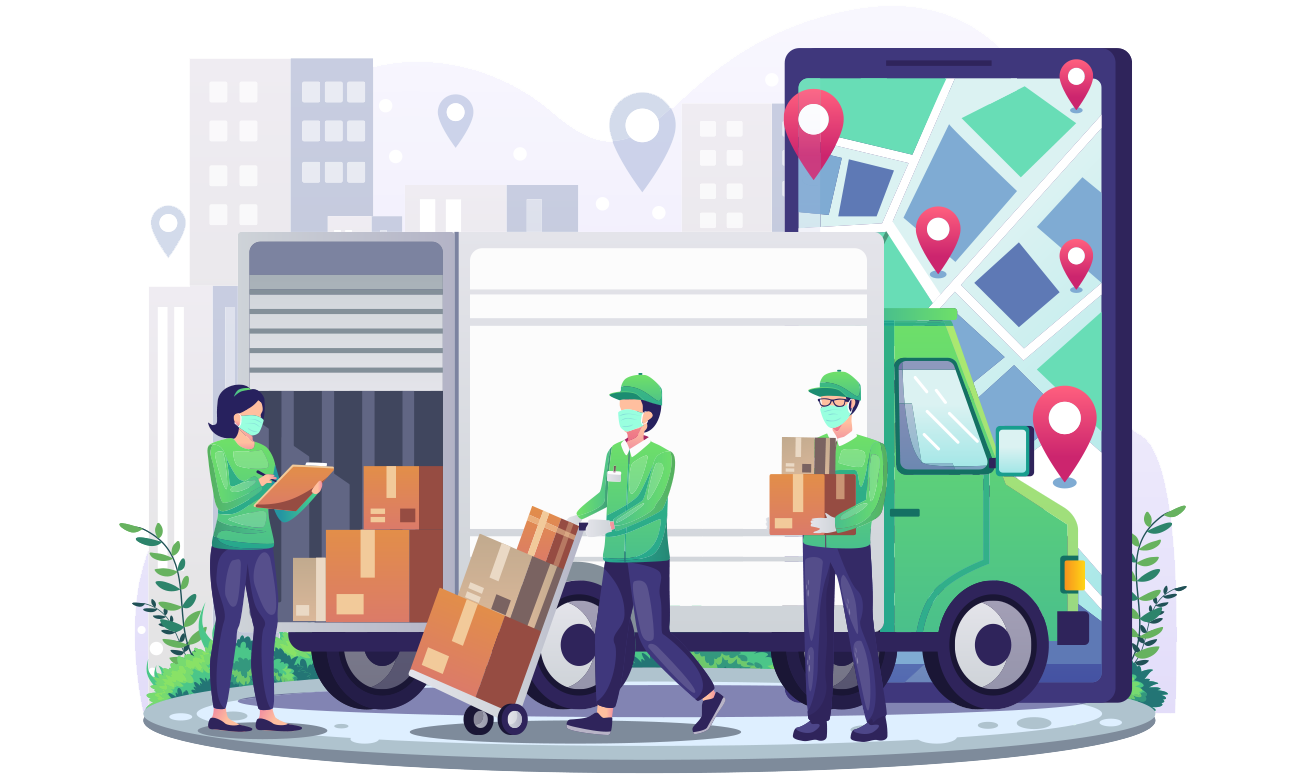 LTL Truckload
If you don't need your packages to arrive as soon as possible, then LTL freight is the best option. The cost of this service is lower than FTL since you are only using a portion of the shipping container.
The reduced cost is due to the shared route and container space with other companies that are shipping to a nearby area. Special services may be required to deliver or store your products which are available at an extra cost. Freezing or maintaining your goods at certain temperatures once they get to a warehouse (if it unloads in any) is an example of special services.
Pool distribution vs. LTL
Pool distribution is similar to less than truckload because they both allow multiple orders to be dispatched on one shipping container. They differ because pool distribution will not typically have you share your load with other companies but with multiple distribution centers.
Disadvantages of LTL
The only "disadvantage" of full truckload is the cost. Since the service, route, and delivery are just for your items, you can consider FTL a premium freight service.
LTL freight, however, comes with some drawbacks. First, the shipment can take longer than usual because the route is not optimized for only your delivery. Carriers will pick the most suitable itinerary to deliver all the goods in the fastest way possible; however, countertimes happen.
Also, the truck could be loaded and unloaded many times leading to the items potentially being damaged.
Summary
Both services are good if you know which one to pick according to the items you want to deliver and the priority of the shipment. Less than truckload is the best option if your shipping doesn't have a strict arrival time and the products are firm/substantial.
On the other hand, if you have an abundance of items that need to be delivered at a specific date and time, then a whole truckload is a service you need. If you value personalized shipment, FTL provides this benefit.
At Last Mile Logistics, we offer several services that will fulfill your needs. Our truckload services include tracking, packaging, flexible rates, 24/7 customer service, and more.
We deliver across the USA and Canada and have more than 14 years of experience providing high-quality services. Call us now if you have doubts or want to hire our services!