How Much Can Logistics Change in The Near Future?
Today's world is undergoing a rapid digital transformation, which has drastically altered our daily lives and the way businesses operate. As a result, many companies, including those in the logistics sector, have adopted innovative trends to stay ahead of the competition. This shift has brought about several exciting new developments, creating opportunities for growth and progress.
Logistics has become an integral part of many business processes. In the near future, new trends and changes will revolutionize the industry, such as:
The future of logistics is closely tied to transportation, and we can expect significant advancements in speed and efficiency. Supply chain management is likely to become the norm with the use of IoT (Internet of Things). By integrating IoT devices and sensors in vehicles, cargo, and warehouses, we can track, monitor, and perform predictive maintenance in real-time. The utilization of IoT allows for lower transportation costs, faster delivery times, and improved visibility across the entire supply chain.
The logistics industry is on the verge of a technological revolution. Logistic automation is set to streamline operations, reducing human error and labor costs. Autonomous vehicles and drones will become a reality, promising faster and more efficient last-mile deliveries. Additionally, AI and machine learning will empower companies to make data-driven decisions, optimize routes, minimize fuel consumption, and ensure the safe and timely delivery of goods.
The logistics industry is increasingly focusing on sustainability. With growing environmental concerns, businesses are looking for eco-friendly and cost-effective solutions. Electric and alternative fuel vehicles will gain popularity, reducing carbon emissions and the industry's ecological footprint. Furthermore, optimizing routes and embracing sustainable packaging materials will be integral to the future of freight logistics.
In the near future of logistics, customer satisfaction will remain a central concern. With the increasing demand for shorter delivery windows and simplified fulfillment, last-mile deliveries will be a critical battleground. Companies that invest in efficient, transparent, and eco-friendly last-mile delivery solutions will not only meet customer expectations but also gain a competitive edge.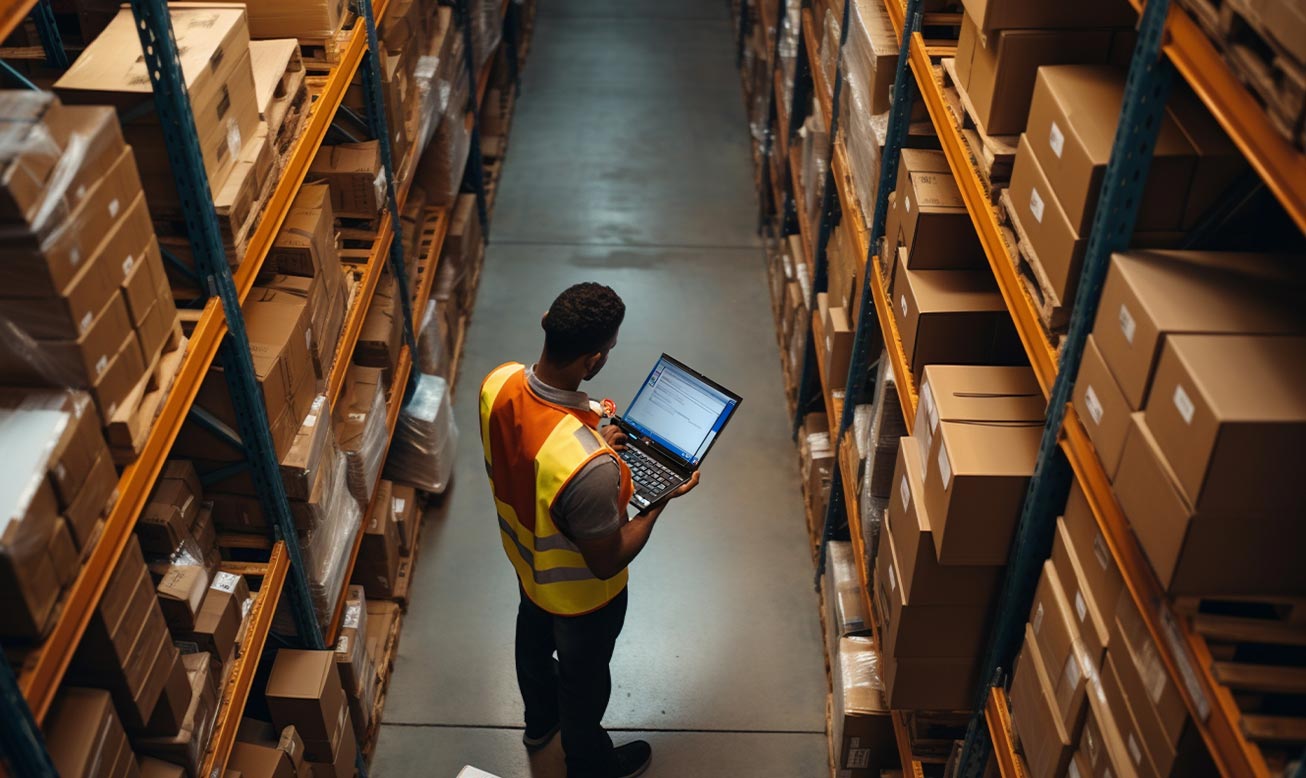 The integration of IoT in supply chain management, logistic automation, advanced technology, and sustainable practices will redefine the way companies approach logistics. In this digitally driven era, the logistics industry is evolving to meet the demands of businesses and consumers alike. Companies that embrace these changes and adapt to the evolving landscape will thrive, while those who lag may find competing challenging.
At Last Mile Logistics, we see the future unfolding right before our eyes. We are ready for the transformative journey ahead, and you can also be prepared. So please call us if you have an RFP or wish to know more about optimizing your logistics operations with a trustworthy transportation partner.